The Crafting Cottage opened in May 2003 as a paper crafting shop filled with rubber stamps, papers, ribbons, and more. Classes and workshops were offered weekly.
Today, the Crafting Cottage has become a destination for weekend retreats, overnights, crops, workshops, classes, and special events for the paper crafter.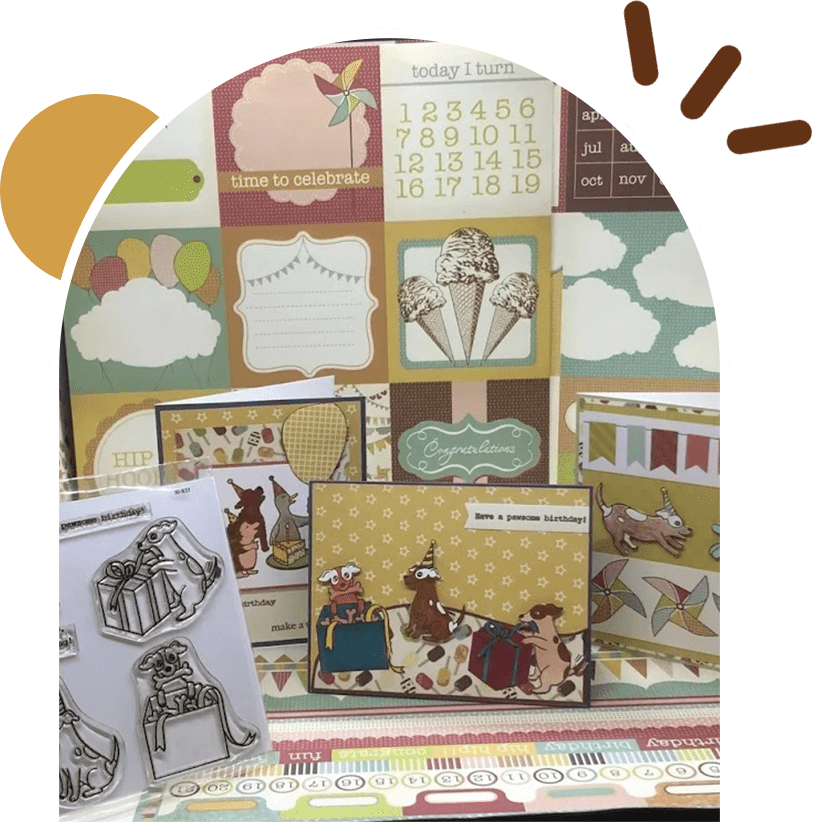 The Crafting Cottage JUST CELEBRATED its 20th Anniversary in 2023!! WhooHoo!
As I look forward to 2024, I am excited to begin offering more "virtual" options for classes and clubs.
Additionally, more workshops, classes, crops and events will be happening at the Crafting Cottage in 2024, and participants will have the opportunity to shop when attending those events.
The retail shop located at the Painted Post location has a limited operation and schedule.  However, you can find unique crafting supplies such as card kits, Graphic 45 products, rubber stamps, papers from Italy, and more now at:
The Crafting Cottage's booth located at:
The Shoppes at Oldies But Goodies
10 Carpenter Road (Route 352) in Big Flats, NY
The Shoppes are open Thursdays - Mondays from 10 AM till 5 PM
As I like to say, "Stay crafty, my friends."
-Georgiana MacMahon