upcoming Events, Workshops & Classes

 New events for 2024 will be announced in mid-January.
The Crafting Cottage will be closed for Winter Break starting December 8th 
until February.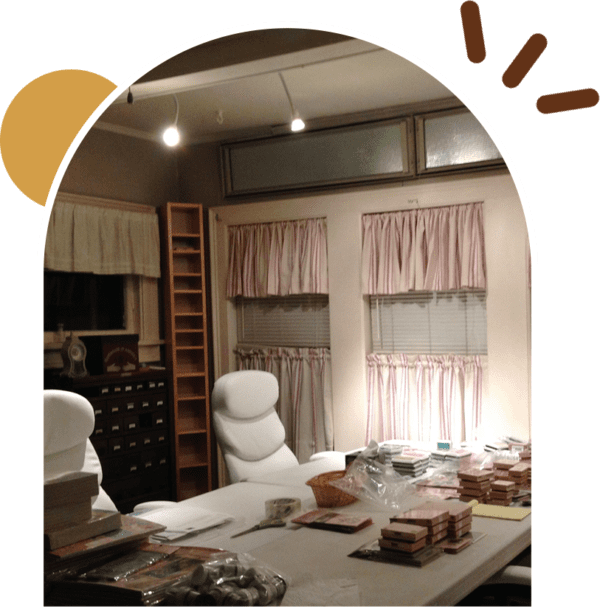 A Renovation Tale of Creativity and Transformation
In May 2003, I embarked on a journey to create The Crafting Cottage, filling a void for local crafters. The Cottage began back in East Corning in a 1920's cottage. Each room became a themed haven, offering stencils, stickers, unique papers, stamps, and more. Over the years, as the business has grown, and moved several times - I finally found The Crafting Cottage's forever home in a farmhouse built in 1860 in Painted Post, NY. The "Inn" was added in 2017.
Reserve a weekend at the Crafting Cottage Inn and enjoy spending time with friends while crafting away!
The Crafting Cottage & Inn is where crafters find solace, inspiration and camaraderie. Through classes, workshops, Craft 'n Chats, themed events and weekend retreats, friendships are formed and the "Crafting Sisters" family grows.